"Let us remember: One book, one pen, one child, and one teacher can change the world."   Malala Yousafzai
Read more at: https://www.brainyquote.com/topics/book
Welcome to Bookmarc's! 
Welcome to the home page of Bookmarc's, Your Corner Bookstore on the Internet. Feel free to browse through our online inventory of over 32,000 good used, hard to find, out of print, and rare books.  We have over 8,000 signed books in inventory accross multiple genres.  We also have used, rare, and collectible books from Texana, Americana, Mystery and a variety of other subjects.  We ship all orders, quickly and have out the door no later than 24 hours from receiving your order.
We recently attended another great annual Texas Book Festival in Austin, Texas.  Founded in 1995 by First Lady Laura Bush, the Festival has hosted thousands of notable and award-winning authors over the years.  2018 was no exception.  
We focused on the children's and young adult authors this time around.  It is always great to meet some of the most talented authors/illustrators on the scene. 
This year we met Mary Pope Osborne and her sister and fellow writier Natalie P. Boyce.  Ms. Osborne writes the "Magic Tree House" series.  These chapter books are best for ages between 6 - 9 and are a great mix of history, fantasy, and legend with characters Jack (8) and Annie (7). These books are highly entertaining and educational.
They live in a fictional town called Frog Creek and they have a Magical Tree House in their back yard.  Books 1 -28 have a magic fairy, Morgan Le Fay, who leads them into missions back in time or places where they can help.  Starting with 29, they go on quests with Merlin the Magician and in 2015, they started more missions with Morgan again.
Mary and her sister posed for pictures with their signatures stamped in the books as shown below.  We also obtained a picture of the two of them by themselves.  So... as a special, we are offering the below Merlin Mission "signed" books, including a picture of the two at only $12 each + shipping of $4.  These all are in Near Fine condition and all first edition.  Just contact Marc at [email protected] See list of books after pictures.

Book List:
Winter of the Ice Wizard #32
Season of the Sandstorm #34
Night of the New Magicians #35
Blizzard of the Blue Moon #36
Dragon of the Red Dawn #37
Monday with a Mad Genius #38
Dark Day in the Deep Sea #39
Eve of the Emperor Penguin #40
Moonlight on the Magic Flute #41
A Ghost Tale for Christmas Time #44
We are members of the American Booksellers Association (ABA), Independent Online Booksellers Association (IOBA), Texas Booksellers Association, and the Horatio Alger Society.
Bookmarc's books can also be purchased at Amazon, AbeBooks, Alibris, Biblio and IOBAbooks (see below ratings and links to our books for each venue).


Amazon Feedback Rating  100% positive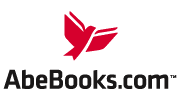 AbeBooks Bookseller Rating 

 5 stars


Alibris Overall Seller Rating 

 5 stars


Looking for a particular book?

Search or browse our online inventory. If you cannot find what you what your are looking for or have a special want, you can send us the information in our off-line search form and we will use it to search for your book in our off-line inventory as well as at other bookstores, and through lesser-known and alternative book search services.
Mylar Protection
All books sold at $15 or more have a mylar sleeve added to protect their dust jackets.
Have any questions?
The "Site Links" list on the left column of this page includes links to our store policies, privacy policy, and shipping charges. Please feel free to contact us if you have any questions about us, about our books, about our policies, about anything . . . and thanks for visiting our web page.
  "Just a quick note to let you know I received the volume, "Last Flight Out", in perfect condition quickly shipped. Thanks again for your high level of responsibility, it is much appreciated."
-- Michael in Florida
"Life is Short...Read!"