Welcome to Bookmarc's! 
Welcome to the home page of Bookmarc's, Your Corner Bookstore on the Internet. Feel free to browse through our online inventory of over 32,000 good used, hard to find, out of print, and rare books.
About Bookmarc's
Who are we? We are professional booksellers and enthusiastic book collectors who have been selling books online since 1997. We are physically located in Houston but do not currently have a physical storefront. We tend to specialize in Texana and Western Americana, Mystery and Thriller, Chicano and Latino Literature and Social History, and Cooking. At the same time, we also offer a broad assortment of quality books in a wide variety of subjects. We also try to acquire collectable, less-common or "quirky" books that we think might be difficult to find generally.
  "I just received Mary Lasswell's book Mrs. "Rasmussen's Book of One-Arm Cookery." It arrived today and if that's what you call 'good' quality I love it! This book is in Very, Very Good condition and I thank you Very Very Much! Your site is now in My Favorites and I'll check back to see if you have any others I'm searching for."
-- Darlene in Seattle 
We are members of the American Booksellers Association (ABA), Independent Online Booksellers Association (IOBA), Texas Booksellers Association, and the Horatio Alger Society.
Bookmarc's books can be purchased at Amazon, AbeBooks, Alibris, Biblio and IOBAbooks (see below ratings and links to our books for each venue).


Amazon Feedback Rating  100% positive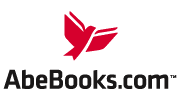 AbeBooks Bookseller Rating 

 5 stars


Alibris Overall Seller Rating 

 5 stars


Looking for a particular book?

Search or browse our online inventory. If you cannot find what you what your are looking for or have a special want, you can send us the information in our off-line search form and we will use it to search for your book in our off-line inventory as well as at other bookstores, and through lesser-known and alternative book search services.
Mylar Protection
All books sold at $15 or more have a mylar sleeve added to protect their dust jackets.
Have any questions?
The "Site Links" list on the left column of this page includes links to our store policies, privacy policy, and shipping charges. Please feel free to contact us if you have any questions about us, about our books, about our policies, about anything . . . and thanks for visiting our web page.
  "Just a quick note to let you know I received the volume, "Last Flight Out", in perfect condition quickly shipped. Thanks again for your high level of responsibility, it is much appreciated."
-- Michael in Florida
"Life is Short...Read!"